Planet Images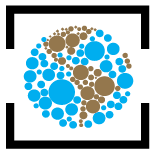 Planet Images' mission is to create photographs that capture the beauty of nature's landscapes, seascapes, wildlife and flora and in doing so create a lasting inspiration to those that seek to preserve them.

Planet Images is located in the foothills of Mt Wellington in Hobart and is run by Andy Townsend. Thanks for stopping by to visit.
About Andy

Andy Townsend is a freelance photographer and designer, who has travelled and photographed extensively in Australia, New Zealand, North America, Northern Europe and Antarctica. A committed environmentalist, he believes in the power of the visual image to inspire and educate. Andy has had a variety of work published in diaries, calendars, magazines and books around the world.
In 2003 he won an award in the BBC Wildlife Photographer of the Year competition. He is a member of Nature Photographers Tasmania and works collaboratively to highlight Tasmania's threatened wilderness.
Who I've worked for
I've produced images to be used by:
Tasmanian Land Conservancy
Australian Geographic
Images of Antarctica
Womens climbers diary
Australian Canoeing
Australian Antarctic Division
Bureau of Meteorology
Mountain Equipment Co-op
Penguin Books
Parks and Wildlife Tasmania
BBC
Exhibitions
I've been fortunate to have exhibited in the following:
Tasmanian Landscape & Photography Awards - Wild Island Gallery, Hobart
Island Light - The Long Gallery, Hobart
Tarkine - The Long Gallery, Hobart
Tasmanian Land Conservancy - Travelling exhibition
Weld Echo exhibition
Hadleys Hotel - Antarctica
Meadowbank winery - Antarctica
The Wilderness Gallery - various exhibitions
Royal Tasmanian Botanical Gardens - Antarctica
BBC Wildlife Photographer of the Year (Highly Commended - Composition & form)